YouTube, today's largest video platform, was bought by Google 9 months after it was founded by 3 former PayPal employees in 2005, and it has developed rapidly every year, almost to the point of removing television from our lives. So much so that, according to statistics, 400 hours of video are uploaded every minute on YouTube, and an average of 1 billion hours of video is watched every day.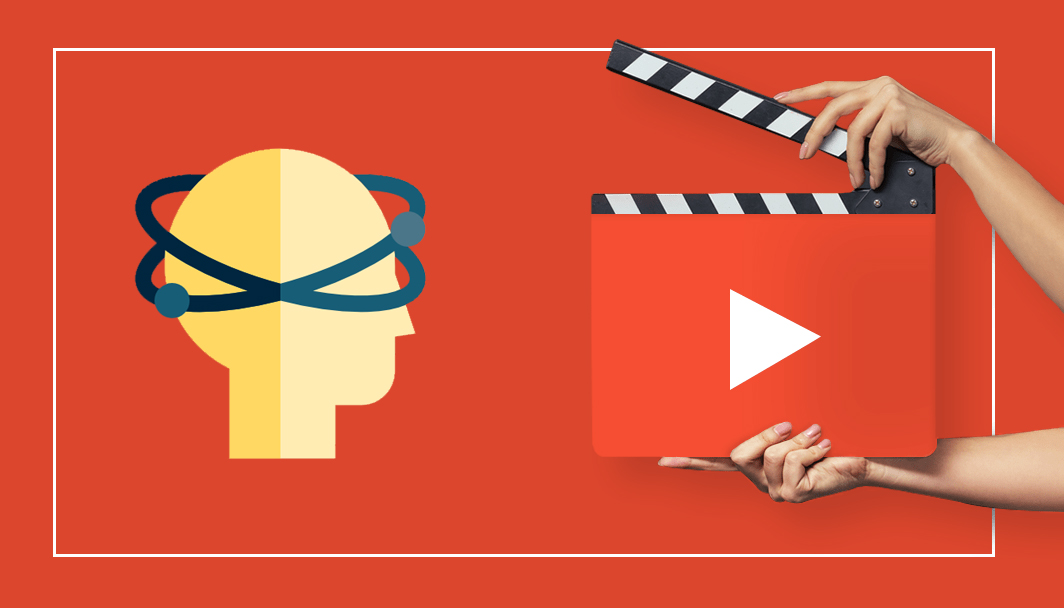 There are many channels on YouTube that produce information-heavy and really hard-working videos on every subject you can think of. Of course, the number of channels that are not very full, on the contrary, is quite high. At this point, for those who like to watch informative videos, I have listed quality foreign YouTube channels for you, based on both my own experience and research.
---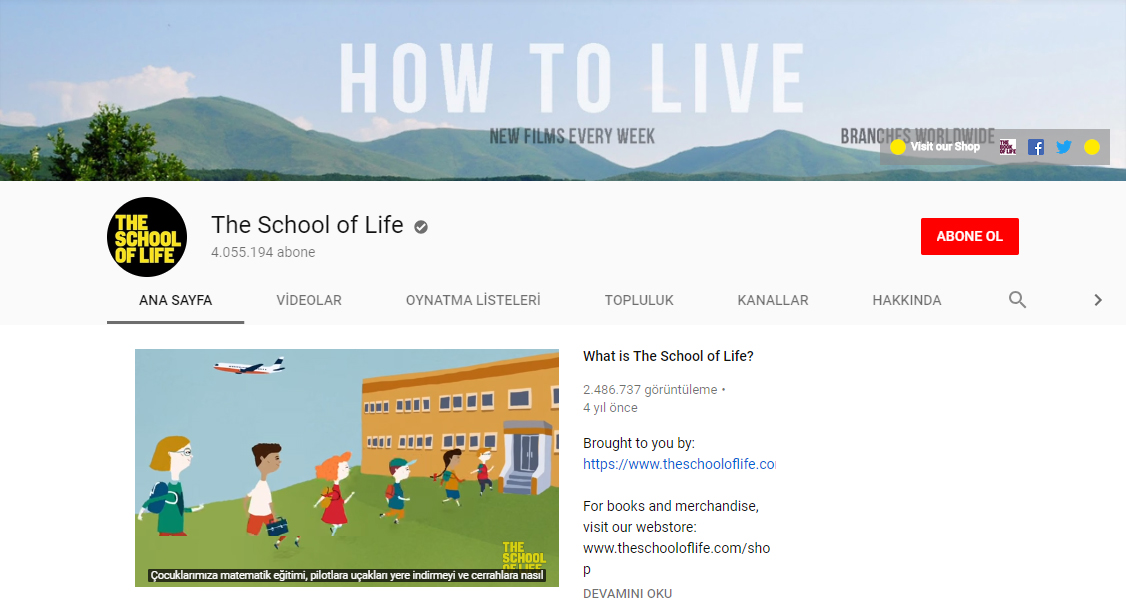 Every video you watch on The School of Life channel, which aims to produce videos on subjects that are not taught and emphasized enough in schools, is of a quality that can add something to you.
---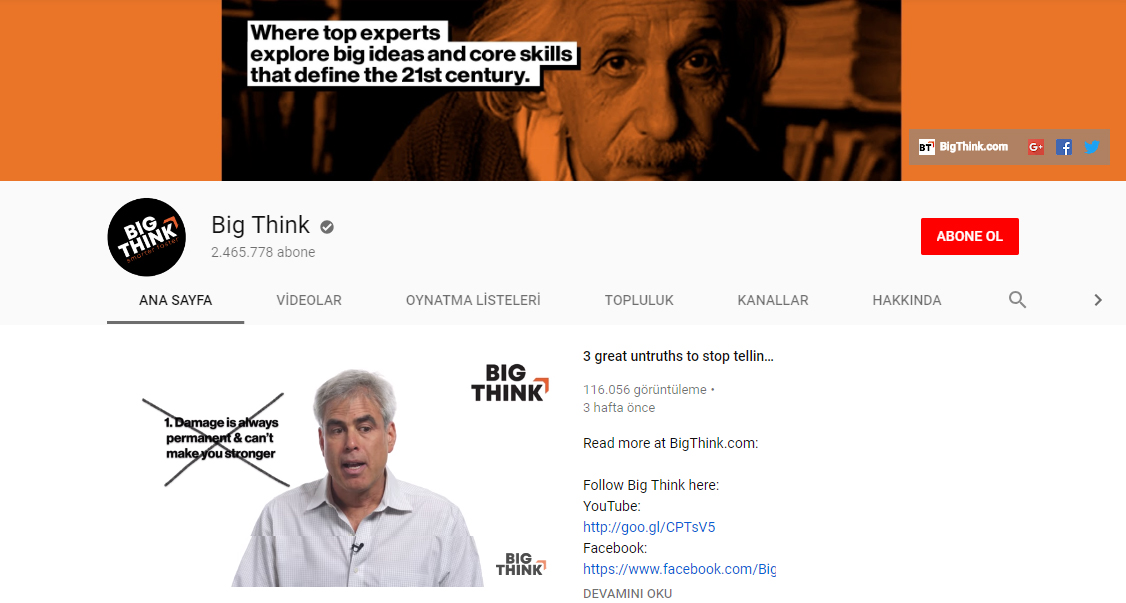 Aiming to help you discover the big ideas and fundamental skills that define knowledge in the 21st century, the Big Think channel has great videos prepared with the best in hundreds of different areas of expertise.
---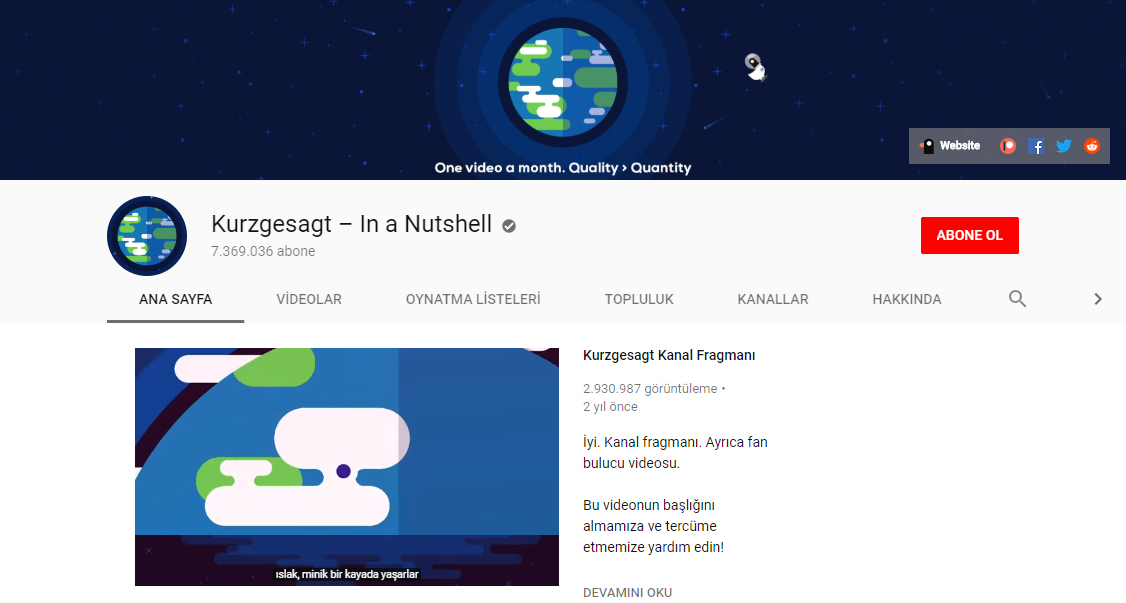 Kurzgesagt – In a Nutshell, one of the best youtube channels with its magnificent concept and different topics it covers, is one of the channels that quality content lovers should definitely look at.
---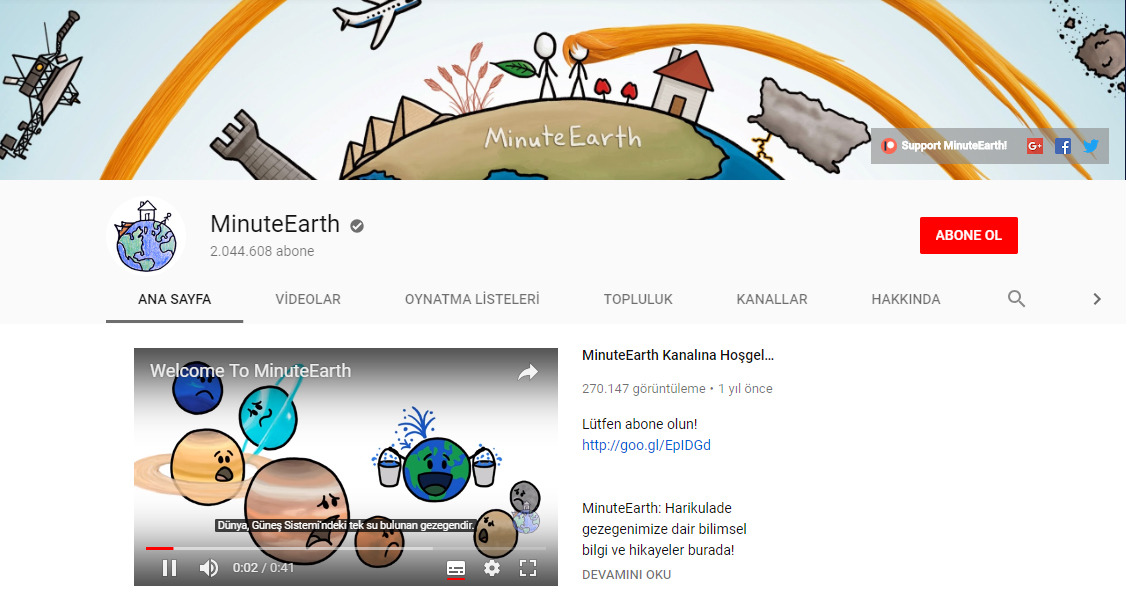 In this channel, which can tell a lot with its short videos, you can find many informative videos that may interest you.
---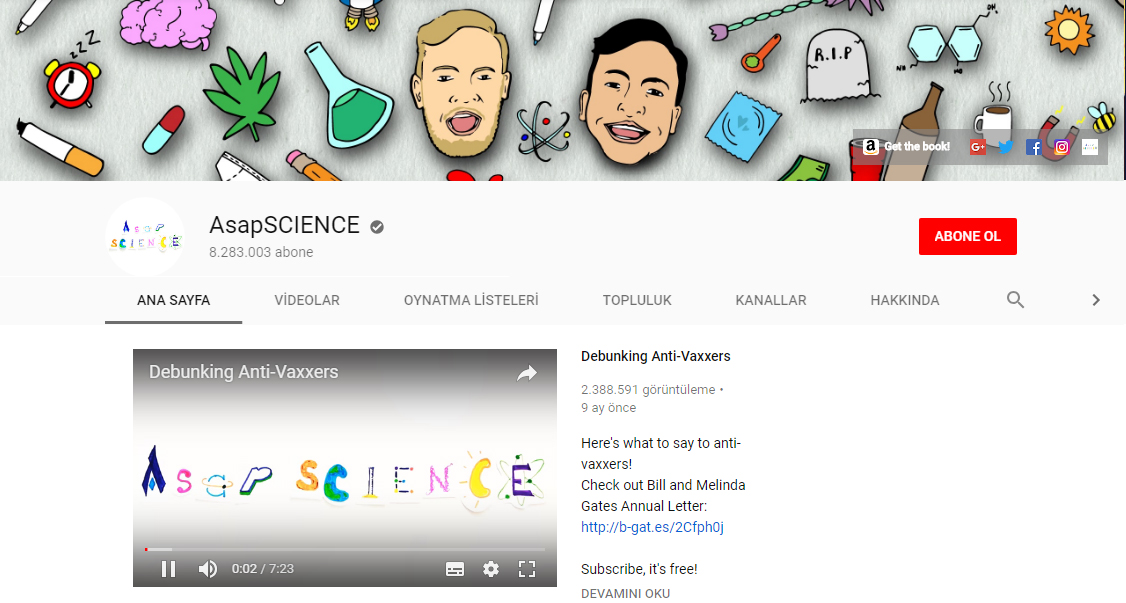 In this channel, which can answer even the smallest questions with science, it is quite possible for you to have fun and learn new things.
---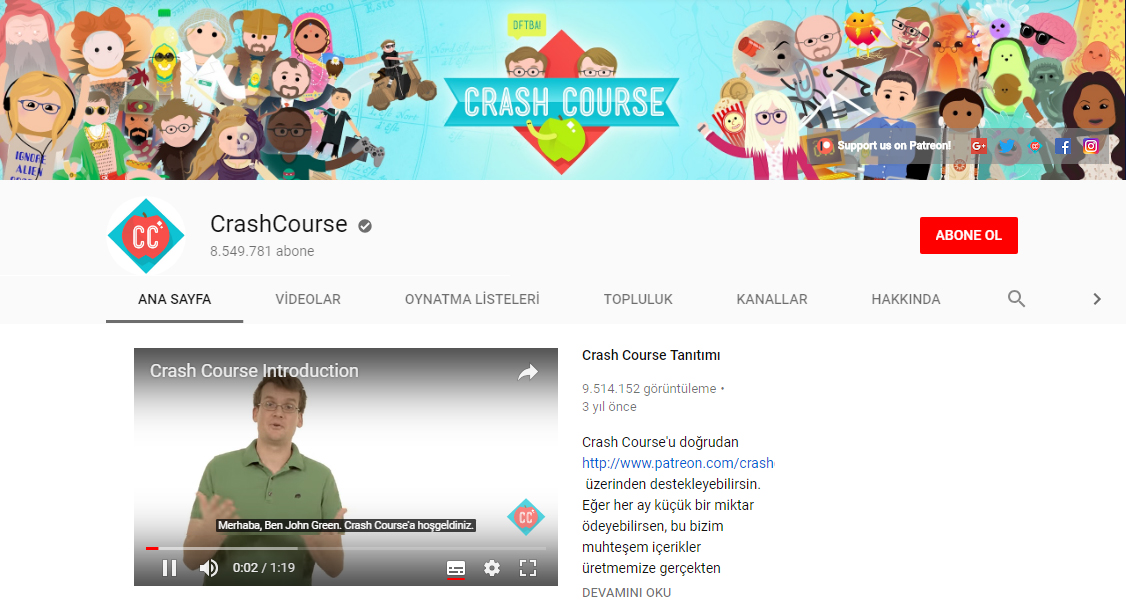 From history to biology, from computer science to philosophy, you can find many quality and educational videos on the Crash Course channel.
---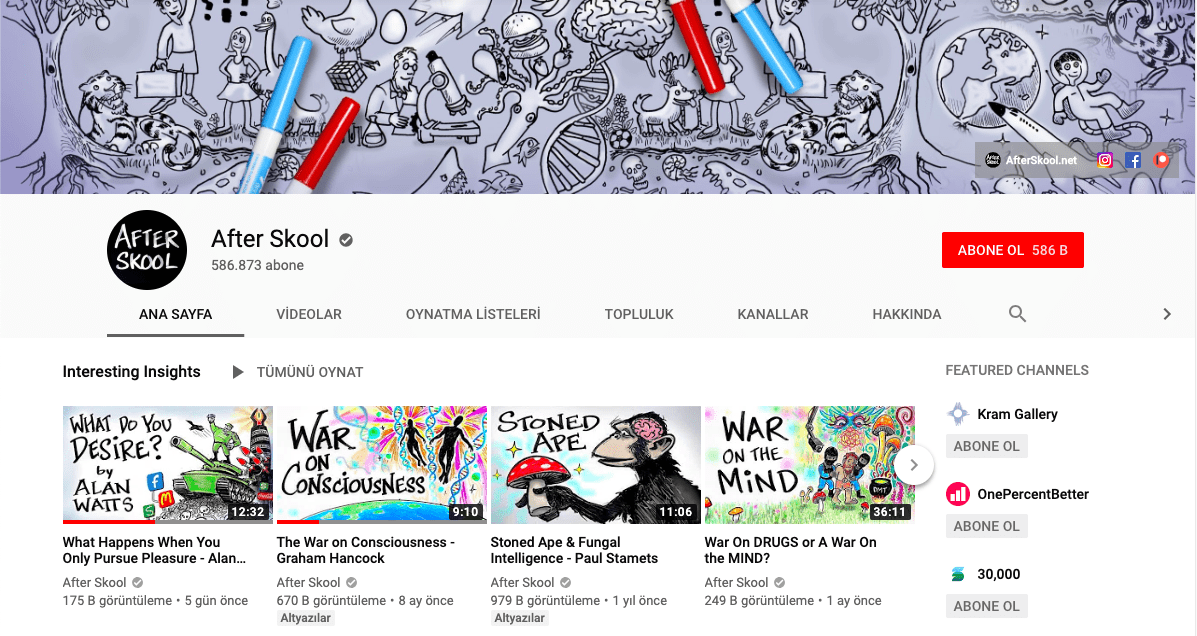 After Skool is a channel where you can find current topics in informative videos with great animations.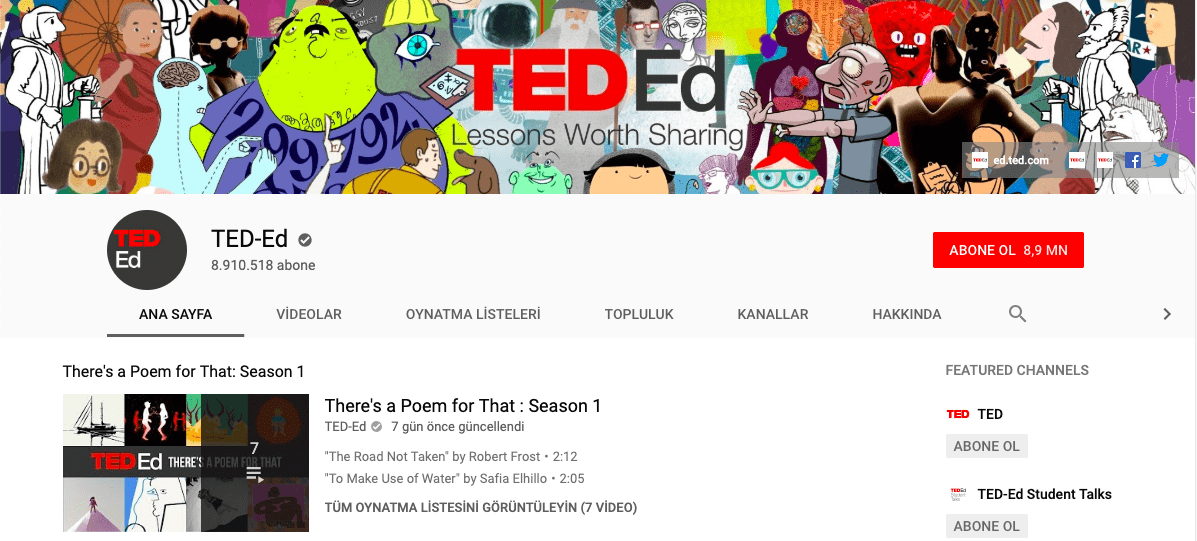 You can find handpicked educational videos on the TED-ed channel, an extension of TED's mission to spread big ideas.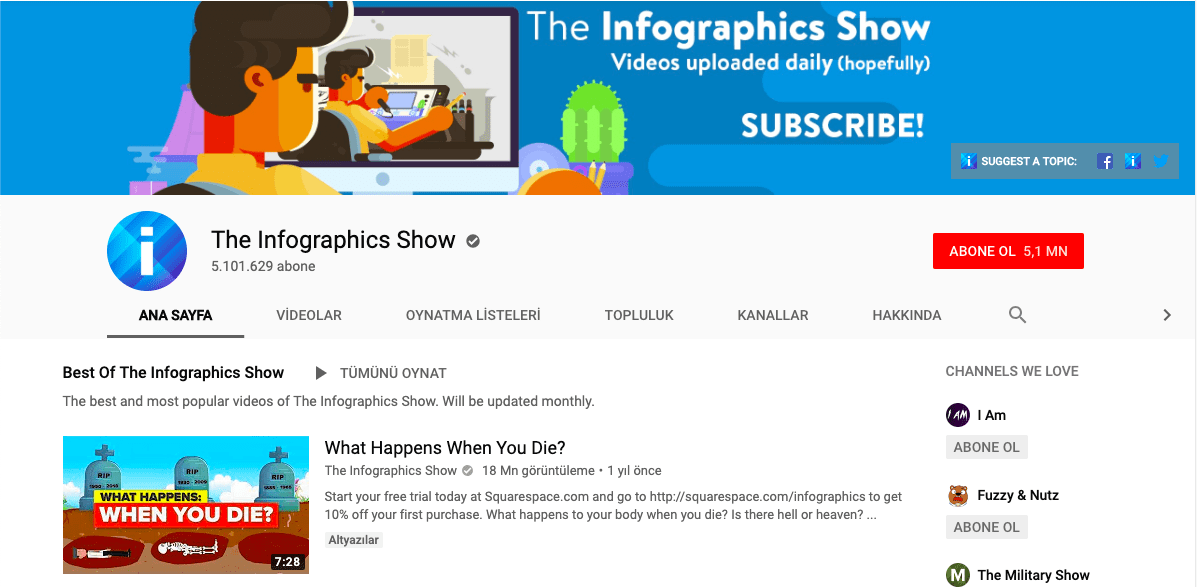 The Infographics Show is one of the channels that fuses entertainment and information together. It is possible to say that the range of subjects is slightly wider than other channels.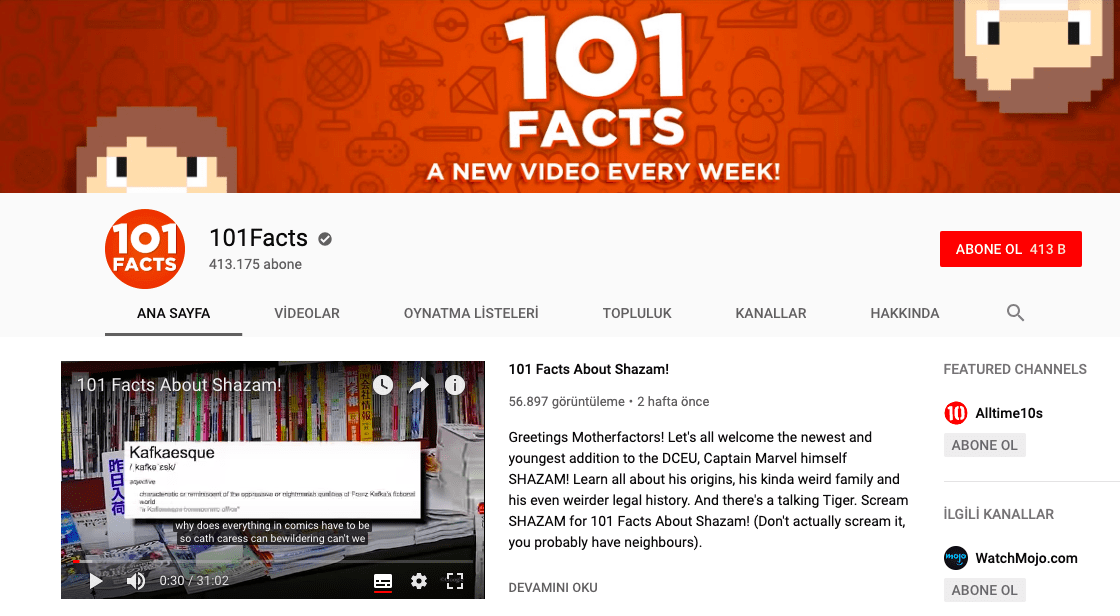 The motto of 101Fact, which is a very productive channel, is: Do you want the truth? Want 101 in a single video? You are in the right place.
This post is also available in: Türkçe