Amin Maalouf is one of the master writers who left his mark on the world of literature with his words. He was born in 1949 in Beirut, one of the most beautiful cities in Lebanon. After completing his education in economics and sociology, he started his working life as a journalist. He lives in his hometown until the war begins in the geography he lives in. However, with the escalation of the war, he immigrates to Paris.
Amin Maalouf, who spent a certain part of his life in Asia, frequently includes what he saw there and the culture of geography in his books. Especially in his books, which take place around the events around the Mediterranean, he receives great appreciation from the readers with the words of Amin Maalouf.
His publishing life began in 1983 with his book Crusades Through the Eyes of the Arabs. His first book was translated into many languages and met with great acclaim. He was awarded the Franco-Arab Friendship Award with his book African Leo, published in 1986, and started to make a name for himself in the literary world.
The most influential novel with Amin Maalouf's words and story is Samarkand, which was published in 1988. Samarkand, 11. It deals with the events that took place in the geography of Iran in the 19th century. The novel, which is shaped around the Seljuk history, is about the 900-year adventure of the Rubaiyat, which is the manuscript of Ömer Hayyam.
In the story revolving around the hero named Benjamin, the stories of
Ömer Hayyam
, Nizamülmülk and Hasan Sabbah, who have written their names in history, are included. Iran itself has a very deep-rooted history. Amin Maalouf, 20th century in this geography, which has made a name for itself in every age. It is based on the modernization efforts in the first years of the century.
A new door opens in the life of Omer Khayyam, who is only 24 years old, when his path falls to Samarkand. Here, Hayyam, who witnessed a moment when one of Ibn Sina's students was accused of being a philosopher and beaten, intervened and tried to protect the man. The fight grows bigger and Khayyam gives a statement before Abu Tahir, who was the judge of Samarkand of the period. For Khayyam, who was previously acquainted with Abu Tahir, the night ends with a long conversation. Tahir presents Khayyam with a notebook and asks him to write his rubais in this notebook. Khayyam does not refuse this request and the story begins.
15 quotes from Amin Maalouf's most admired works, Samarkand that will make you fall in love with its language and subject:
---
Amin Maalouf Quotes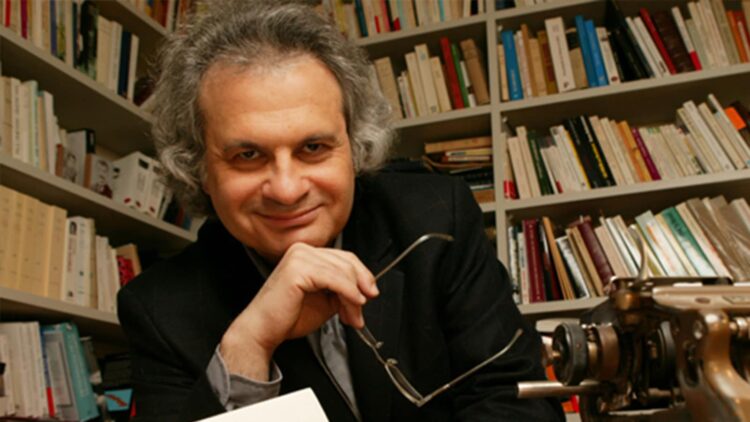 1) "For the weak it is a crime to be right."
2) "The future is a forbidden dream."
3) "Do not be surprised by anything, truth and people have two sides."
4) "An honorable man does not throw a stone into the well where he quenches his thirst!"
5) "What scholars came, what did they find! Like candles they shed light on the world. Which one broke through this darkness? They told a tale and fell asleep."
6) "Life is like a fire. Flames forgotten by the night on the road, ashes scattered in front of the wind; here, a human life has come and gone."
7) "Do you think people can tell who they are just by their names? You can recognize them from their looks, their gait, their looks, their tone of voice."
8) "Time has two sides. Its length is determined by the sun's course, and its depth is determined by passions."
9) "If you do not know how to love, what good is the rising and setting of the sun?"
10) "Crying is not a prescription. It's not a feat. It's just a simple act. No one should be forced to shed tears. The only thing that matters is not to belittle the misfortune of others."
11) "No matter how large, how crowded, and how abundant an empire is, there is always a shortage of men."
12) "Winning people is an end, self-defense is just a means."
13) "Let the confusion begin, no one can stop it, no one can escape, and some look for ways to take advantage of it."
14) "In my eyes, every murderous case loses its appeal. No matter how beautiful it is, it turns ugly, deteriorates and degrades. No case that allies with death can be justified."
15) "Our bodies may be extensions of our words. But they can neither replace nor refute them."
This post is also available in: Türkçe Français Español Deutsch