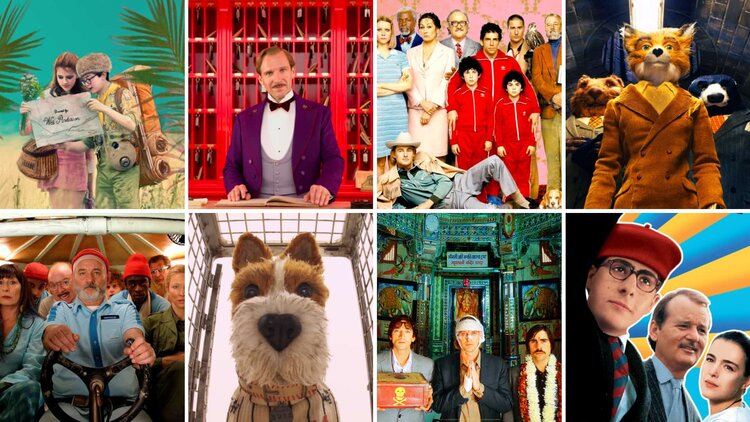 ---
Wes Andersonis one of the unique directors of the recent Hollywood cinema with his unique style and films. The characters and universes he creates, the stories he tells and the symmetrical shooting style he uses, regardless of the genre of the film, put him in a very different corner of the history of cinema.
We have compiled the films of Wes Anderson, one of the most colorful and extraordinary directors of Hollywood cinema, for you.
---
1. Bottle Rocket (1996) | IMDb: 7.0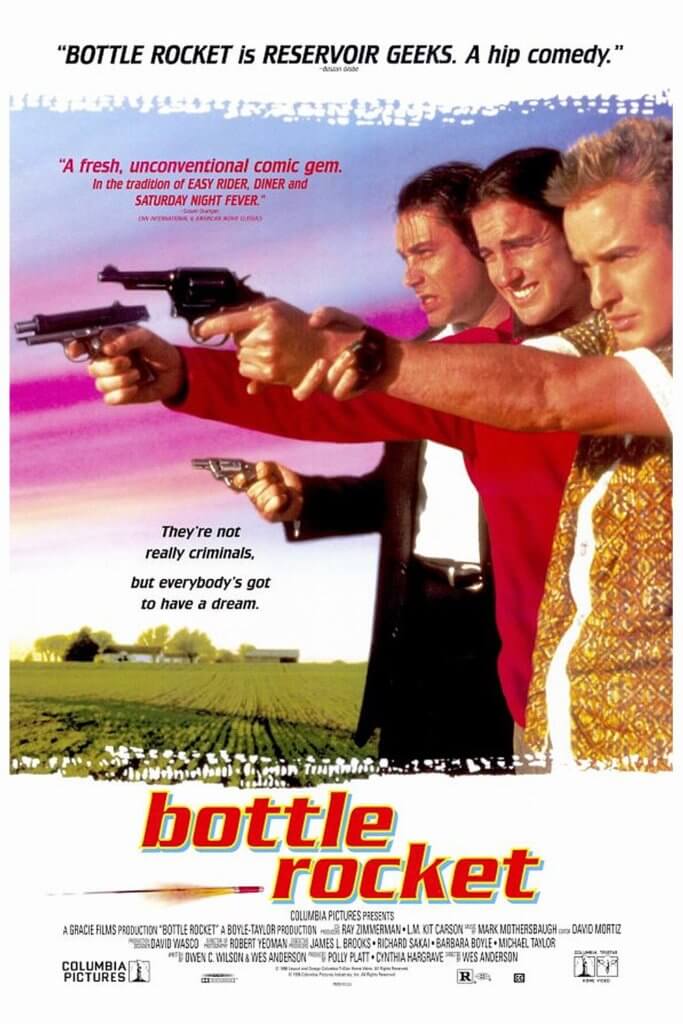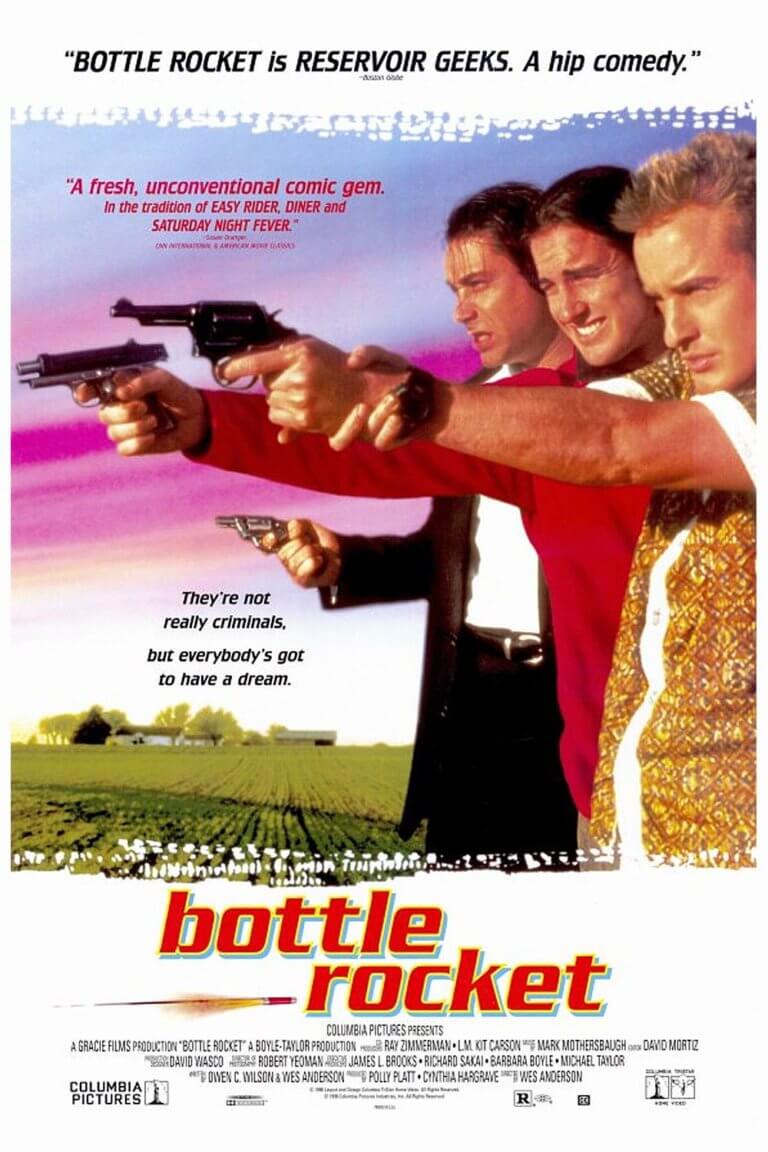 Bottle Rocket, the first film in the director's filmography, tells the story of Anthony and his friends, who are discharged from the mental hospital. After being discharged, Anthony, who fell into a void and did not know what to do, starts to live with his friend Dignan, who is just like him. Dignan is a character with a very wide imagination. Again, one day, he creates a criminal network in the fantasy world and becomes the leader of this network. Convincing Anthony to believe in this dream, Dignan convinces their neighbor Bob, and the three friends commit a crime together.
Cast: Owen Wilson, Luke Wilson, Andrew Wilson, Lumi Cavazos, Robert Musgrave
Genre: Comedy, Crime, Drama
---
2. Rushmore – Crazy High Schools (1998) | IMDb: 7.7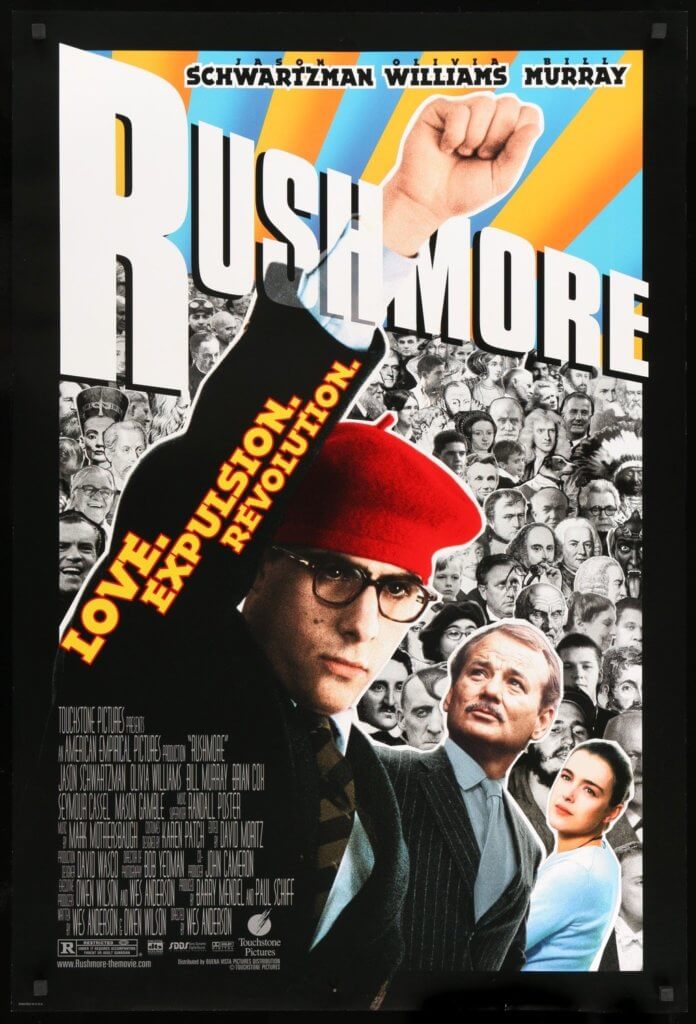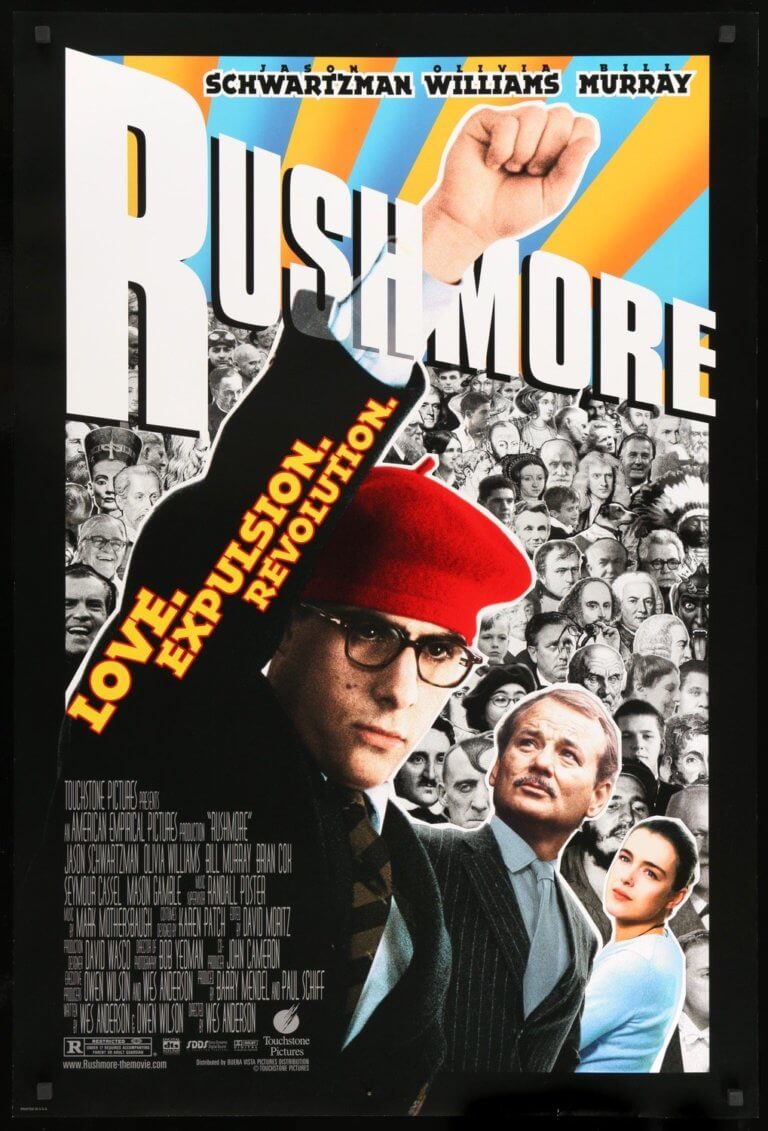 Max Fischer is a student who works as an editor for the school newspaper and takes an active part in many clubs in the school. However, he is not successful at all in his classes. Therefore, his application to Oxford was rejected. Fischer, who fell into a pessimistic mood about his education life after this refusal, falls in love with his teacher as if this were not enough. Life is much more difficult for him now.
Cast: Jason Schwartzman, Bill Murray, Olivia Williams, Luke Wilson, Andrew Wilson
Genre: Comedy, Drama, Romance
---
3. The Royal Tenenbaums – The Tenenbaum Family (2001) | IMDb: 7.6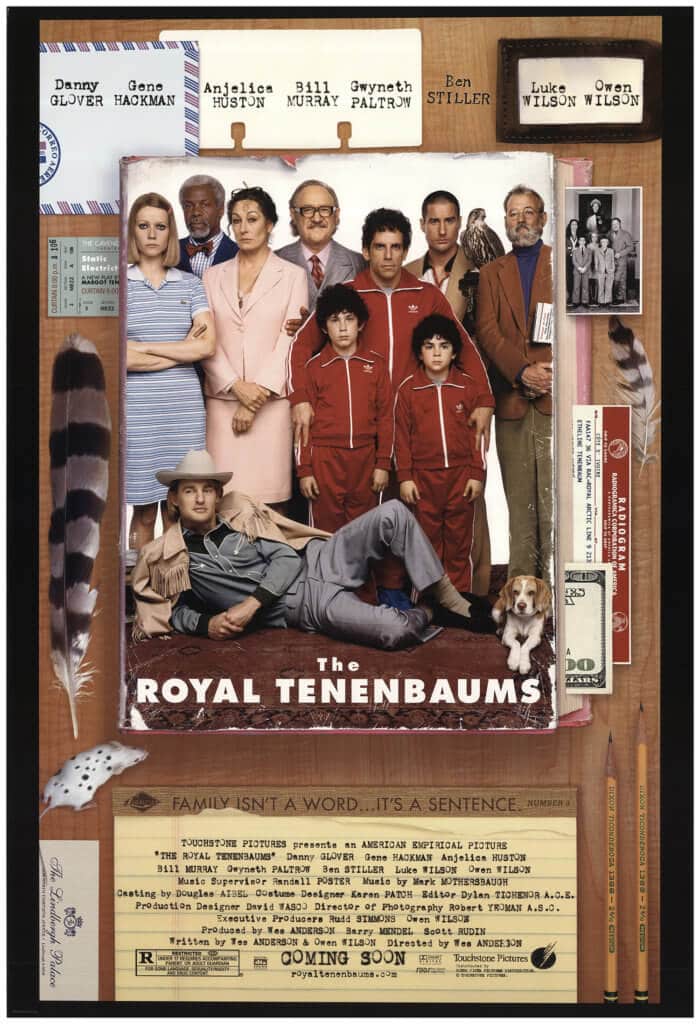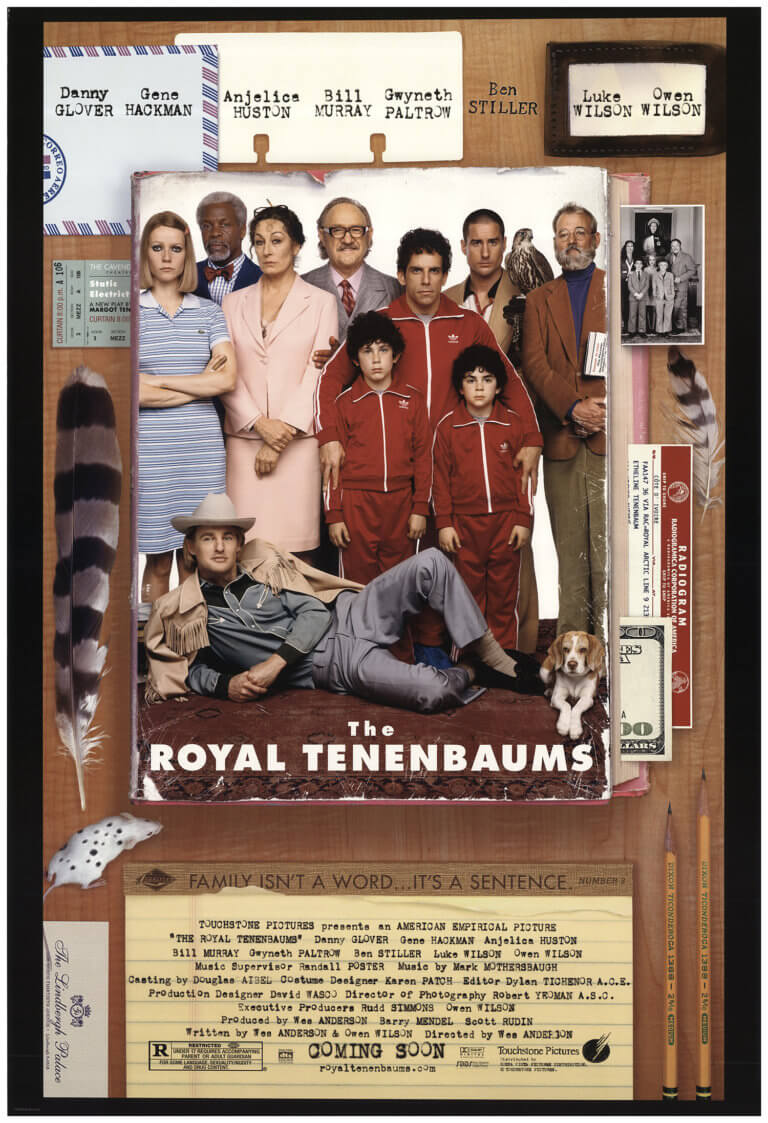 Royal and Etheline Tenenbaum are a separated couple with 3 children. The couple's children, Margot, Richie and Chas, are geniuses. Margot is a playwright and won the $50,000 Braverman Award when she was just in the ninth grade. Richie has won championships in national tennis tournaments for many years. Chas is also a well-established financial professional in the real estate field. However, all these achievements are in the past. Everyone in the family, especially the father Royal Tenenbaum, has dragged the family into disasters with his mistakes. While all the members of the family somehow move on with their lives, one day, Royal Tenanbaum falls ill with a fatal illness. That's why he wants to spend his time with his family before he dies. The Tenenbaums family is reunited after all these years and tragicomic events begin to happen.
Cast: Gene Hackman, Gwyneth Paltrow, Luke Wilson, Anjelica Huston, Ben Stiller, Owen Wilson, Bill Murray
Genre: Comedy, Drama
---
4. The Life Aquatic with Steve Zissou – Life in Water with Steve Zissou (2004) | IMDb: 7.3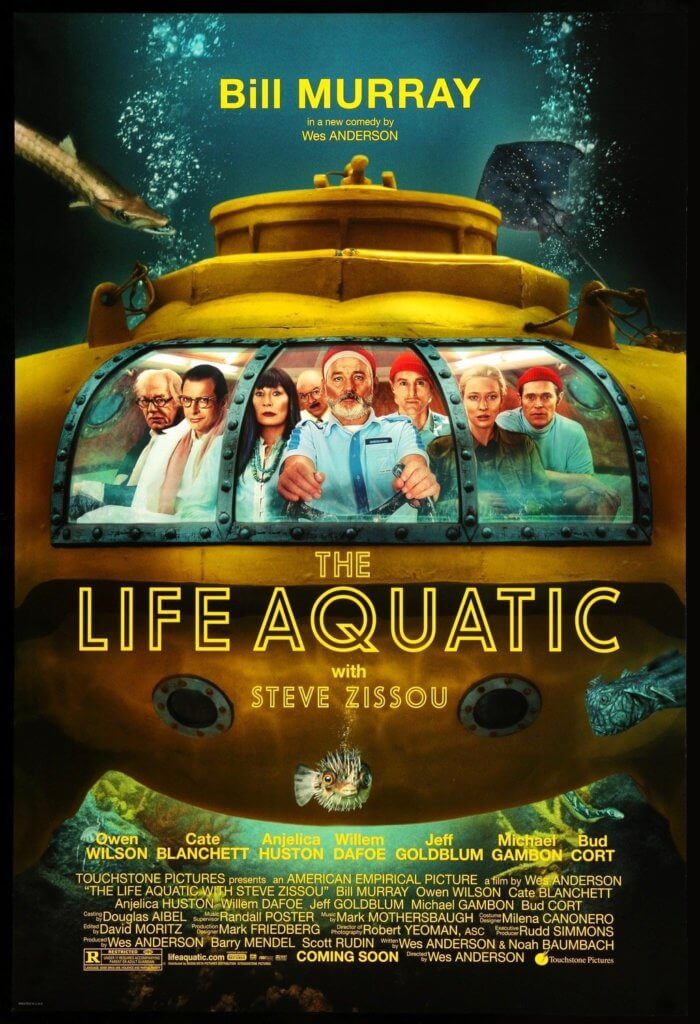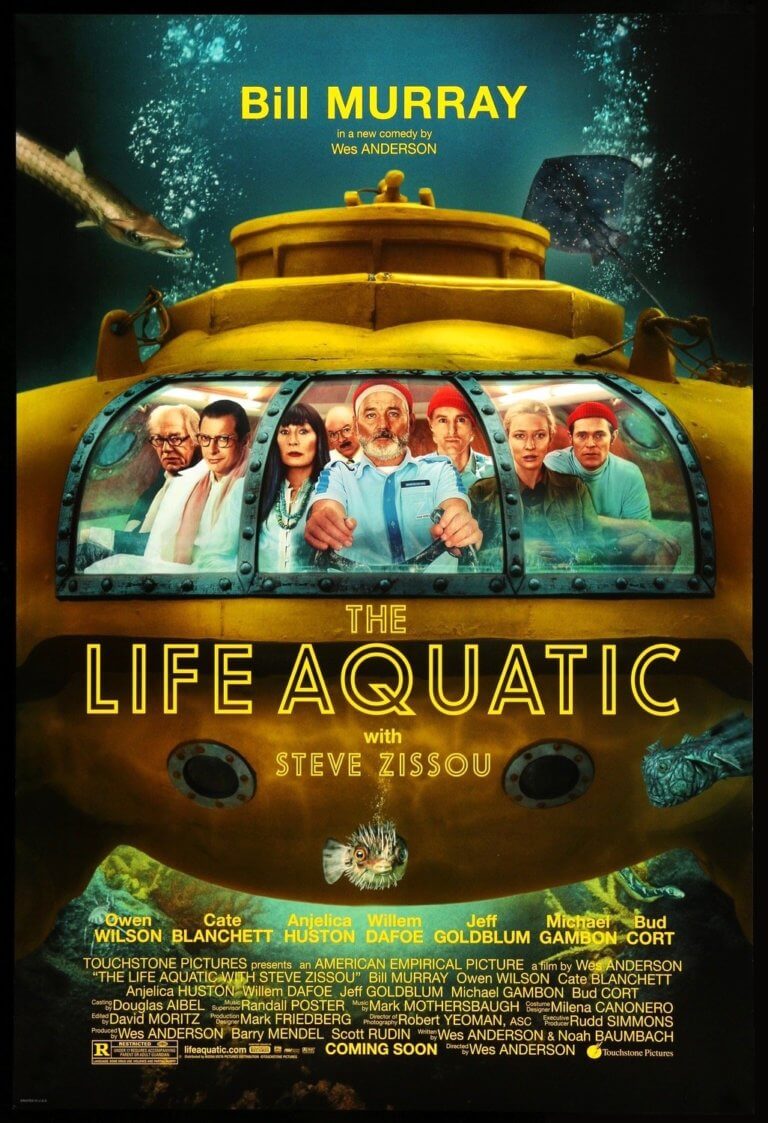 Steve Zissou is a globe-trotting oceanographer and underwater explorer. Having made many documentaries throughout his career, Zissou is shooting another documentary when his partner is killed by a shark . As if it was not enough for him to experience the sadness of losing his partner on the one hand, and to think that he left his old bright days behind, on the other hand, someone claims to be his son who disappeared years ago. Amid all this confusion and depression, Zissou decides to go to the place where he lost his partner to avenge his death. He takes his wife, the journalist Jane, who wrote his life story, and Ned, who claims to be his son, with him. The team finds themselves in an adventure they never expected.
Cast: Bill Murray, Owen Wilson, Cate Blanchett, Anjelica Huston
Genre: Action, Adventure, Comedy, Romance, Drama
---
5. The Darjeeling Limited – Küs Kardeşler Limited Şirketi (2007) | IMDb: 7.2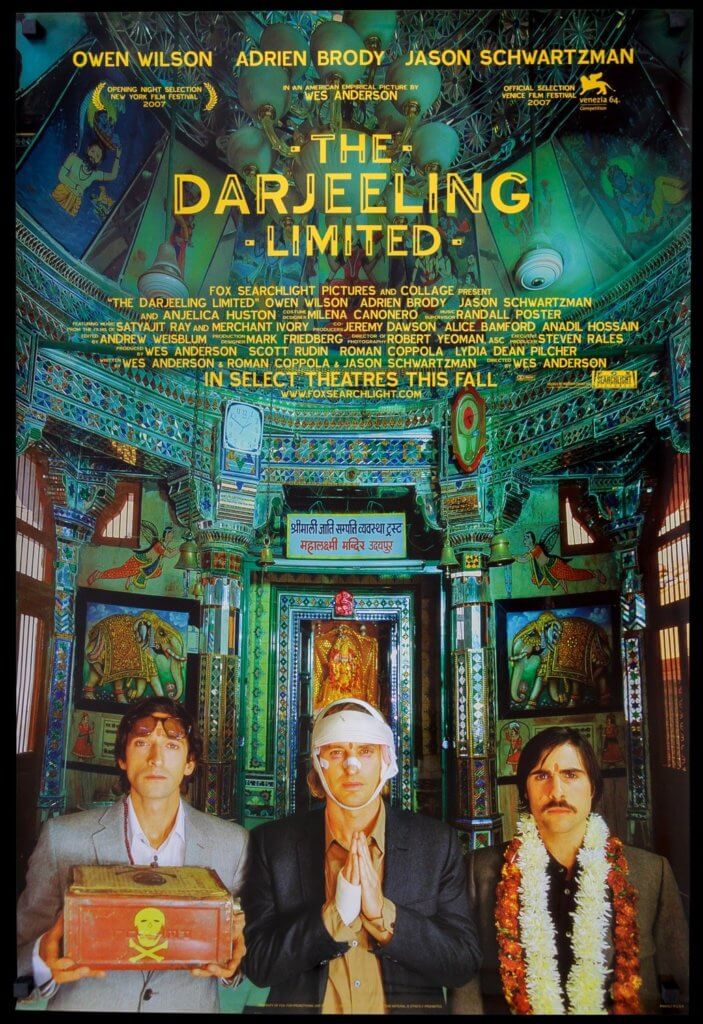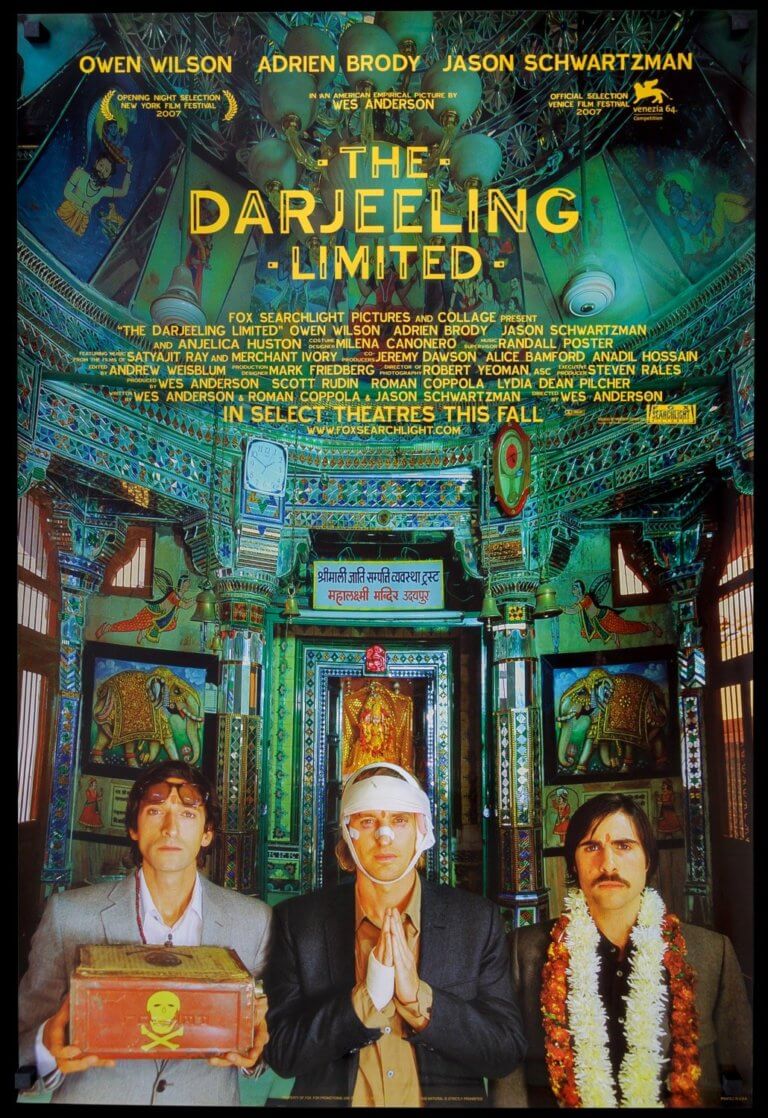 We witness the train journey of three brothers, who do not resemble each other in terms of characters, to India. The reason for the journey is the death of their father. During their journey, the brothers will both face each other and each go on their own inner journey. The events that will happen to them during the journey are conveyed to the audience with a black humor in the style of Wes Anderson.
Cast: Owen Wilson, Adrien Brody, Jason Schwartzman, Bill Murray, Anjelica Huston, Irrfan Khan, Amara Karan
Genre: Adventure, Comedy, Drama
---
6. Fantastic Mr. Fox – Yaman Fox (2009) | IMDb: 7.9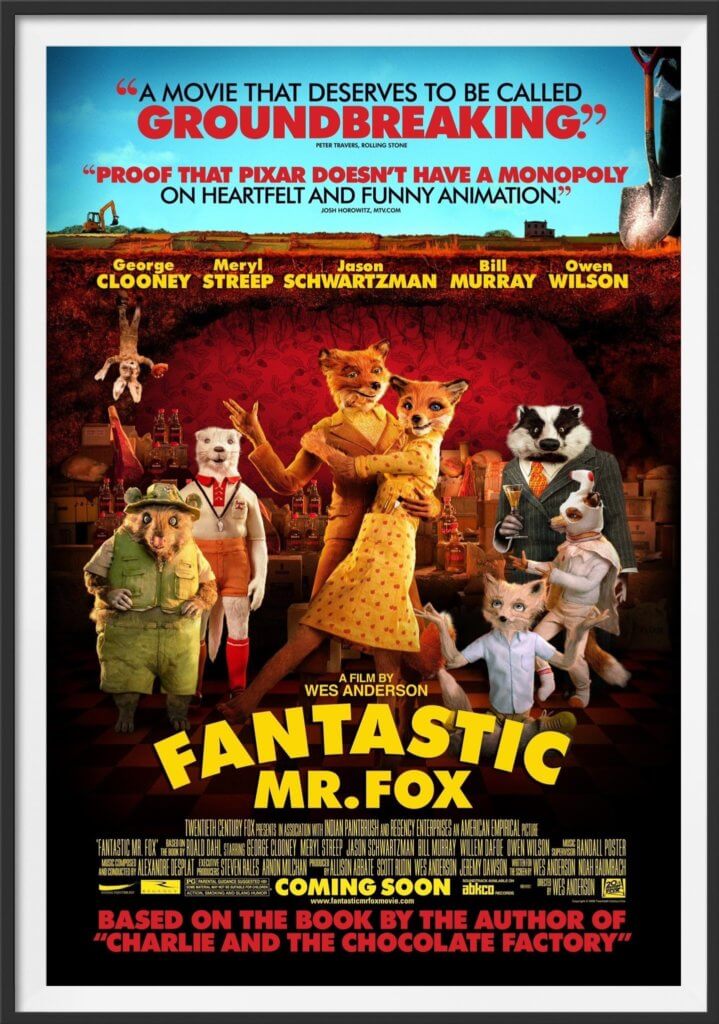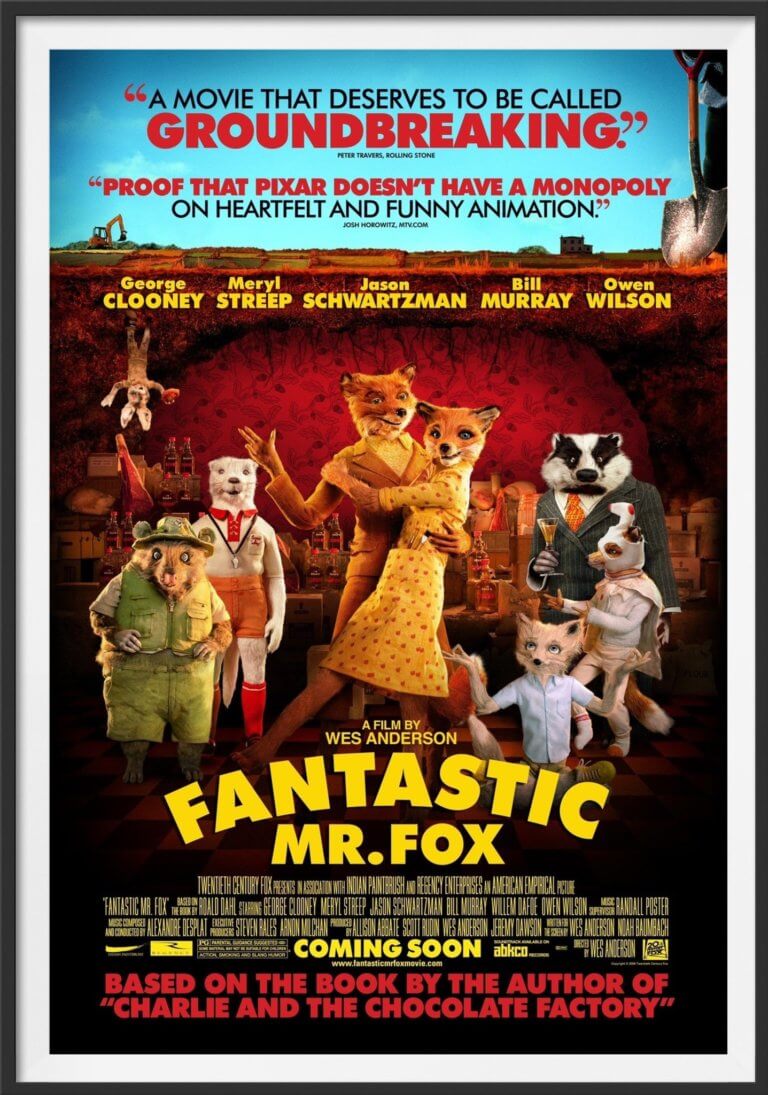 In this movie, Wes Anderson takes us to the animation world he shot using the stop motion technique. Fantastic Mr. Fox tells the story of a fox of the same name. Stealing turkey, chicken and duck from three different rich farmers every night to feed his family, Mr. Fox is caught one day. Farmers are already very angry from the past and somehow they want to catch and kill this thief fox. They got the chance, but Mr. Fox has a quick wit that cannot be underestimated. He has already begun his work to escape from the place where the farmers imprisoned him.
Voiced by: George Clooney, Meryl Streep, Jason Schwartzman, Bill Murray, Owen Wilson, Wes Anderson, Adrien Brody
Genre: Animation, Adventure, Comedy, Crime, Drama, Family
---
7. Moonrise Kingdom – Kingdom of the Rising Moon (2012) | IMDb: 7.8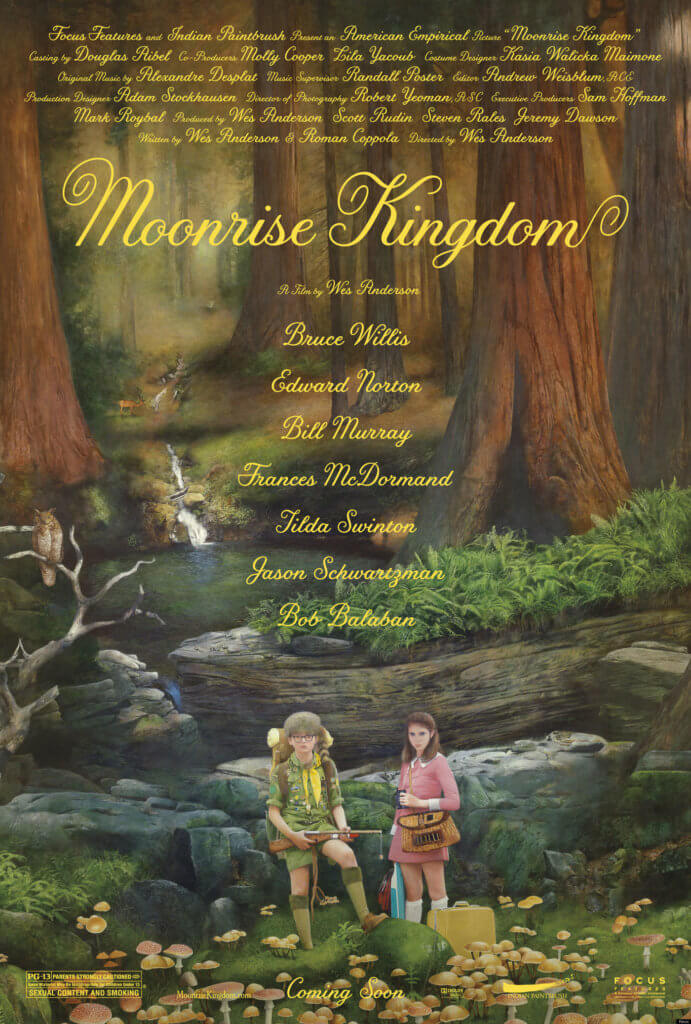 Considered one of the director's masterpieces along with The Royal Tenenbaums, the film takes us to a scout camp. In a small town scout camp, both the camp team and the townspeople mobilize to find two boys who fell in love and escaped from the camp. Approaching the world of children and adults with a striking perspective, the film is the exact equivalent of the concepts of warmth and sincerity.
Cast: Bruce Willis, Edward Norton, Bill Murray, Frances McDormand, Tilda Swinton, Jared Gilman, Kara Hayward, Jason Schwartzman
Genre: Comedy, Drama, Romance
---
8. The Grand Budapest Hotel – The Grand Budapest Hotel (2014) | IMDb: 8.1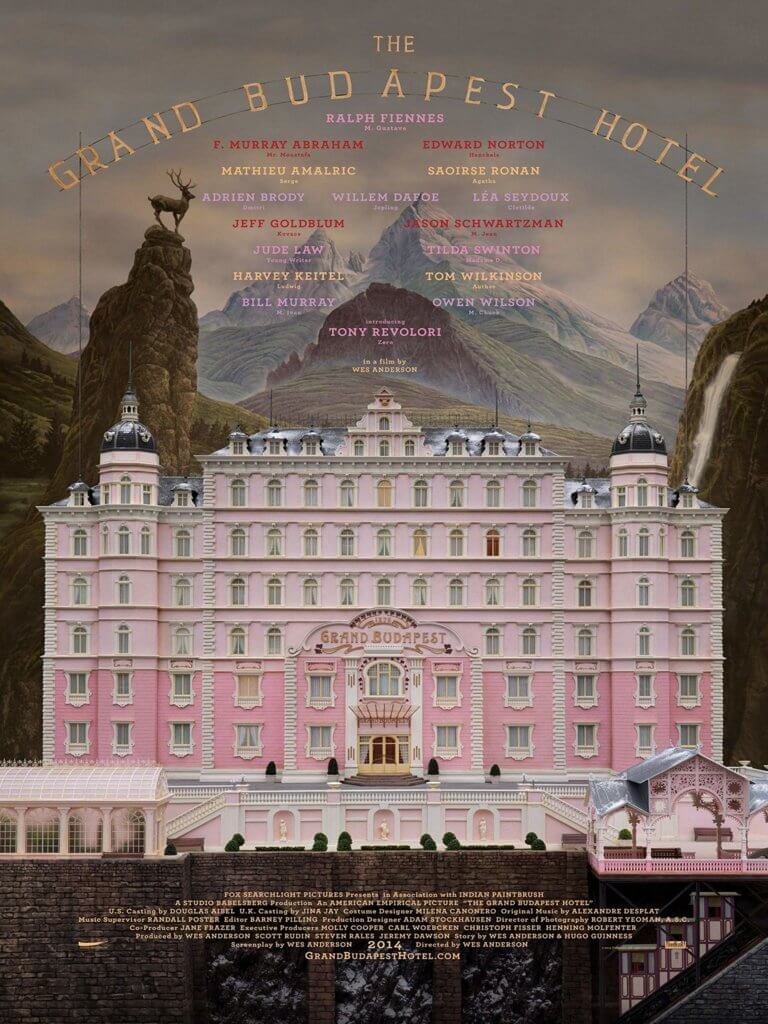 The film takes place at the beginning of the 20th century, at the Grand Budapest Hotel in a fictional city called Zubrowka. Gustave, who is responsible for the running of the hotel, is someone who carries out his business within the framework of professionalism. They get along very well with the bellboy Zero, who has just started working at the hotel. These two friends, who share both their hotel secrets and their personal problems with each other, set off together to go to the funeral when Gustave's lover Madame D. dies. Madame D. is an elderly nobleman and leaves a great legacy behind. Gustave and Zero enter the house just at the moment of the inheritance division. Madame D. left an invaluable Renaissance painting to Gustave. Both Gustave, Zero and Madame D.'s family are in a state of shock. Gustave and Zero will suddenly find themselves running from adventure to adventure.
Cast: Ralph Fiennes, Tony Revolori, F. Murray Abraham, Mathieu Amalric, Adrien Brody, Willem Dafoe, Harvey Keitel, Jude Law, Bill Murray, Edward Norton, Saoirse Ronan, Lea Seydoux, Tilda Swinton, Owen Wilson
Genre: Adventure, Comedy, Crime
---
9. Isle of Dogs – Dog Island (2018) | IMDb: 7.9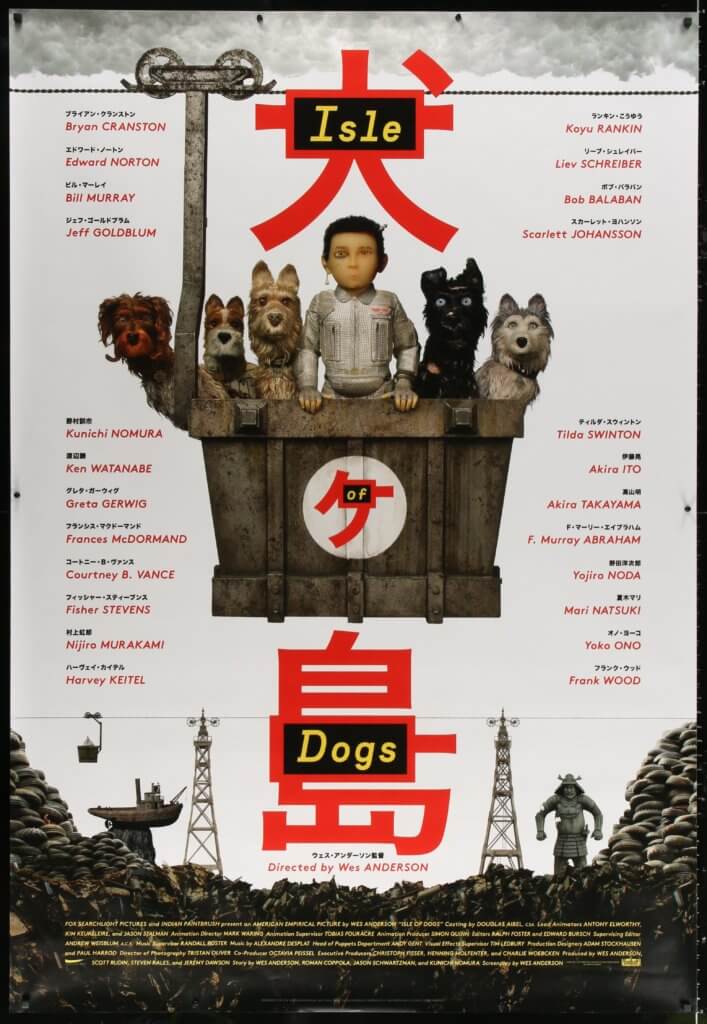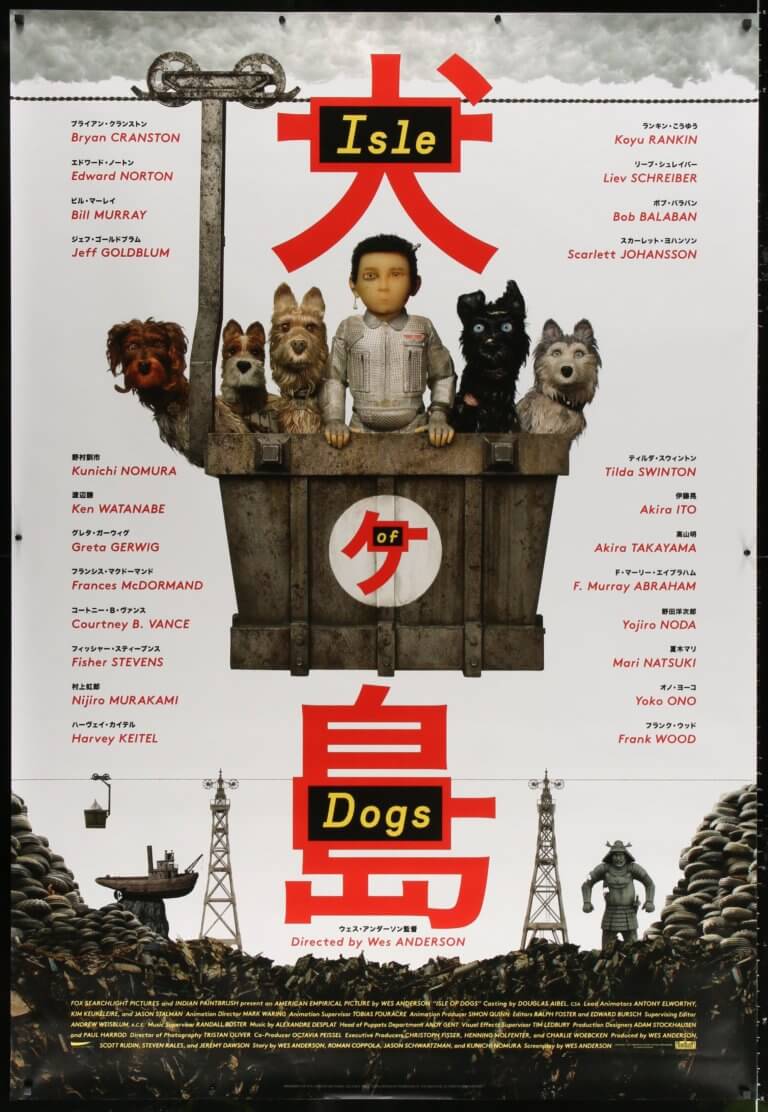 Wes Anderson takes the audience to Japan, this time in the near future, with Isle of Dogs, another animated film in which he uses the stop motion technique. In the city called Megasaki, dog flu occurs. Thereupon, the city administration collects all the dogs in the city and takes them to an island and quarantines them there. Among the quarantined dogs is 12-year-old Atari Kobayashi's dog Spots. Atari boards his plane to the island to find Spots. When he comes to the island, the other dogs on the island decide to help him by organizing. Atari and the island dogs embark on an adventurous journey to find Spots without being caught by the authorities.
Voiced by: Bryan Cranston, Liev Schreiber, Edward Norton, Dark Rankin, Bill Murray, Greta Gerwig, Frances McDormand, Scarlett Johansson, Harvey Keitel, Tilda Swinton, Anjelica Huston
Genre: Animation, Adventure, Comedy, Drama, Fantasy, Sci-Fi
---
10. The French Dispatch (2021) | IMDb: 7.2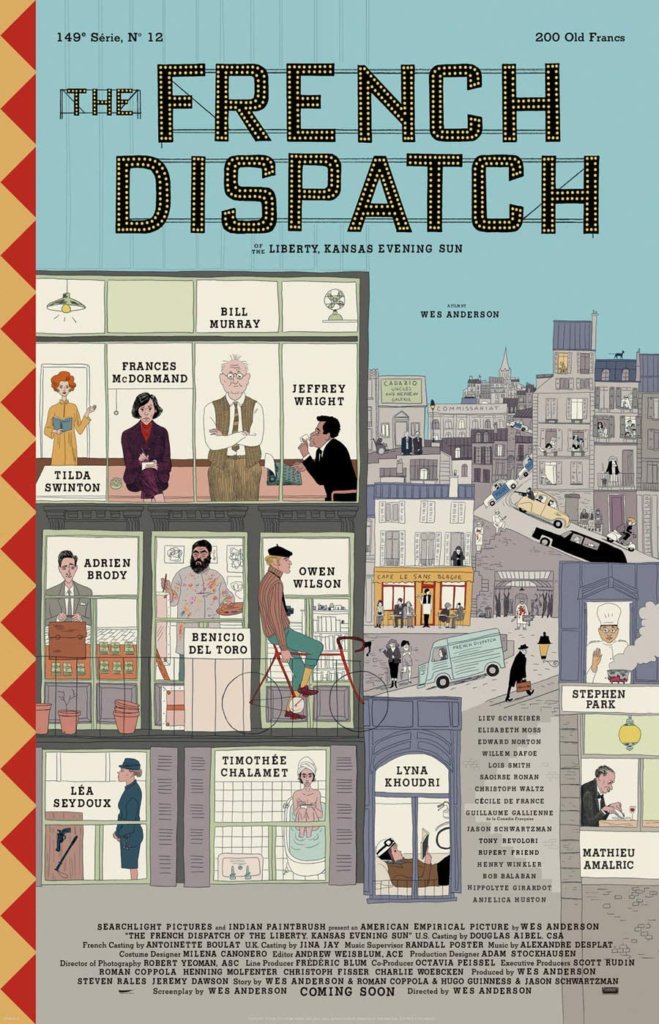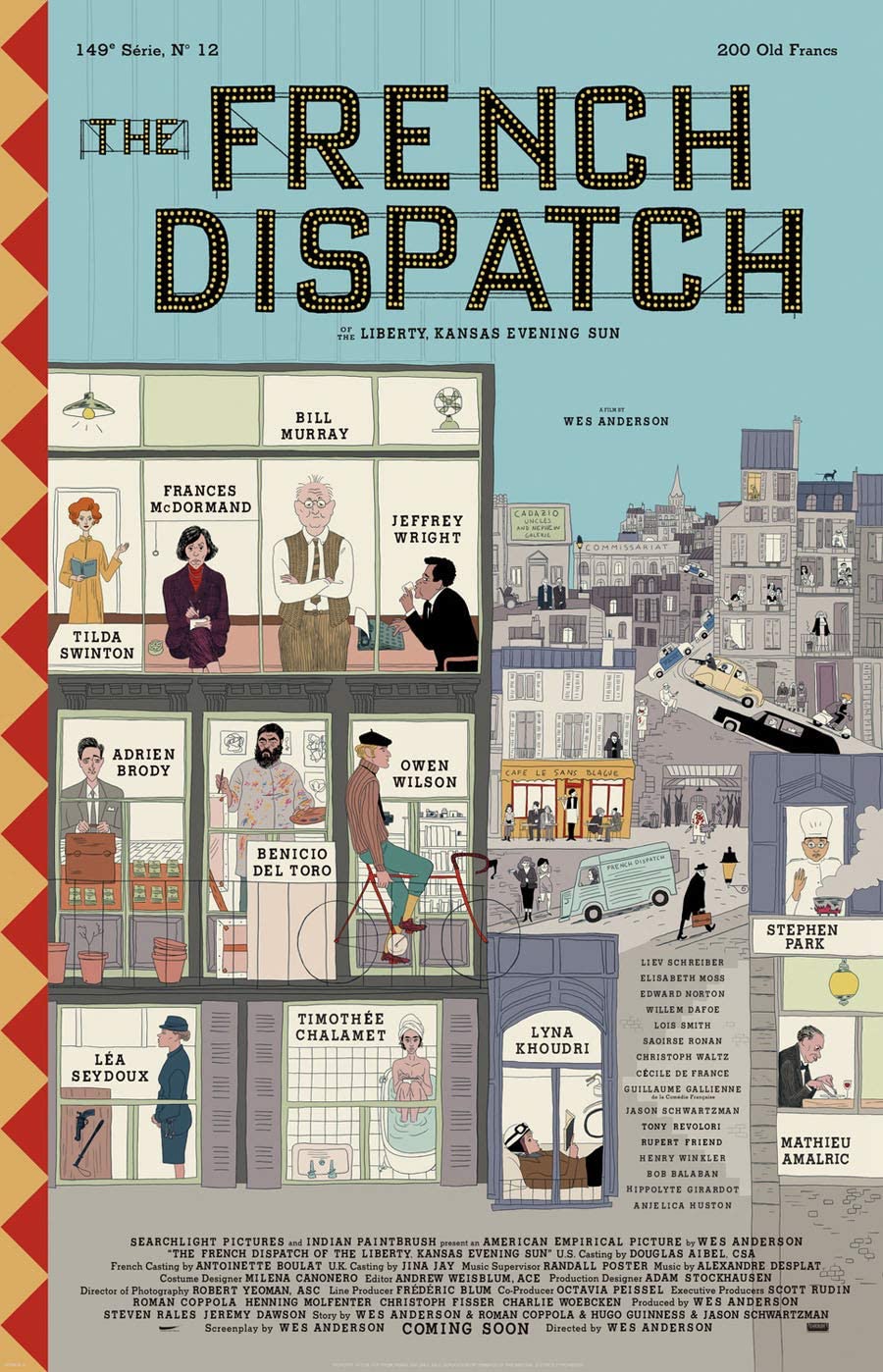 The French Dispatch, Wes Anderson's highly anticipated latest film, chronicles the experiences of journalists working in an American newspaper office in Paris. The most striking feature of the film is that all these events were published in the form of a love letter in The French Dispatch magazine, which gives the film its name. Once again, Wes Anderson excites the audience with his rich cast and unique narration and shooting style.
Cast: Owen Wilson, Elisabeth Moss, Timothée Chalamet, Saoirse Ronan, Bill Murray, Lea Seydoux, Tilda Swinton, Frances McDormand, Edward Norton, Benicio Del Toro, Christoph Waltz, Adrien Brody, Willem Dafoe, Jason Schwartzman, Anjelica Huston
Genre: Comedy, Drama, Romance
---
This post is also available in: Türkçe