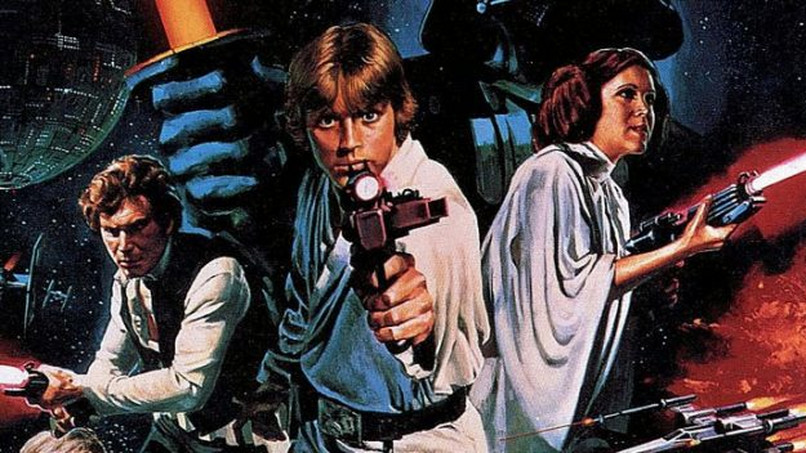 The order of watching Star Wars Movies has changed for many. It has a universe in science fiction that almost everyone around the world is familiar with. It is an indispensable part of popular culture. Many of his characters were written and drawn on, dealt with in a philosophical dimension, and continued to appear before us in every way with action figures, games and t-shirts.
Star Wars Movies, which created many legends such as the struggle of Sith and Jedi, clone soldiers, the lightsaber that everyone knows, appealed to the eyes of many generations. Some liked Darth Vader's charisma, some liked Yoda's wisdom, some liked Obi Wan's discipline and dedication. He even embraced a symbolic character like Star Wars R2D2, which is actually very rich in terms of side characters.
Although some said it broke after Disney's purchase, Star Wars had such a great image that no one could smear it on it.
As for viewing order, the list will be ordered both chronologically and by story progression. I will post two lists. In these lists, you can watch according to the plot or according to the release date.
The order of watching Star Wars movies is with you in the most accurate and up-to-date. Enjoy watching!
---
Watching Order According To The Story:
---
Watch Order According To The Release Date
1) Star Wars: Episode IV – A New Hope 1977
2) Star Wars: Episode V – The Empire Strikes Back 1980
3) Star Wars: Episode VI – The Return of the Jedi 1983
4) Star Wars: Episode I – A Phantom Menace 1999
5) Star Wars: Episode II – Attack of the Clones 2002
6) Star Wars: Episode III – Revenge of the Sith 2005
7) Star Wars: Episode VII – The Force Awakens 2015
8) Rogue One: A Star Wars Story 2016
9) Star Wars: Episode VIII – The Last Jedi 2017
10) Han Solo: A Star Wars Story 2018
11) Star Wars: The Rise of Skywalker 2019
---
You should definitely watch this amazing science fiction series that comes out of his mind, which is the movie of George Lucas. The movie contains excellent details in itself.
In addition, if we look at the production quality, we can say that the effects are in a very good condition even in the Star Wars movies released in 1977.
---
Star Wars Series Cast:
Daisy Ridley (Rey)
Mark Hamill (Luke Skywalker)
John Boyega (Finn)
Carrie Fisher (Leia Organa)
Kelly Marie Tran (Rose Tico)
Adam Driver (Kylo Ren)
Frank Oz (Yoda)
Adrian Edmondson (Captain Peavey)
Hermione Corfield (Tallie Lintra)
Brian Herring (BB-8)
---
New Movies Expected to be Added to the Star Wars Series:
Star Wars Movie Coming in 2020 (Disney CEO Bob Biger said he was recruiting for the new movie.)
Star Wars Anthology: Bobba Fett (said to be directed by James Mangold instead of JJ Abrams and calculated in 2020)
Star Wars: The Obi Wan Kenobi Movie (Details are not clear but rumor has it that the director will be Stephen Daldry. Not much information has been leaked.)
New Star Wars Trilogy (predicted to be a sequel to episode 9, directed by Rian Johnson.)
---
Top 10 Star Wars Games:
1) Lego Star Wars II: The Original Trilogy
2) Rogue Squadron II: Rogue Leader
3) Jedi Knight III: Jedi Academy
4) The Force Unleashed
5) Jedi Knight II: Jedi Outcast
6) Republic Commando
7) Star Wars: The Old Republic
8) Knights of the Old Republic II: The Sith Lords
9) Battlefront (I & II)
10) Knights of the Old Republic
---
Sad Decision From Disney CEO (September 2018)
While the series that Disney bought is being released on the big screen with new movies one after the other, The expected success did not materialize. The series, which was very disappointing at the box office, especially with the last movie Solo: A Star Wars Story, drew its future plan with a statement by Disney CEO Bob Iger. Bob Iger underlined that Star Wars movies will not be shot that fast anymore, movies will be released more slowly and more meticulous studies will be carried out on them.
We don't know whether it's good news or sad news for Star Wars fans, but it's clear that Disney's decision is to offer better movies to the audience.
---
Anime Trailer Made for Star Wars: A New Hope
Animator Dimitry Grozow has created a fantastic animated trailer for Star Wars: A New Hope. You can watch the trailer by clicking here .
---
Star Wars VR Game Coming
Seeing the words virtual reality and Star Wars side by side, no doubt everyone thinks of freely swinging those lightsabers in space. Yes, technology will eventually allow us to do that.
The new Star Wars game Vader Immortal has been announced. The upcoming new game will consist of 3 parts and will have a story that has not been told before. There is David Samuel Goyer, whom we know from the Batman series, in the script. The highly anticipated game will debut in 2019 on Oculus' new VR Glasses.
You can click here to watch the teaser of the game.

---
To the curious; 10 Great Leadership Lessons from the Star Wars Series
Star Wars Series, which has been in our lives for more than 30 years, has become one of the legendary films with its philosophy. The Star Wars series that shows the Padawan-Master relationship almost like the Apprentice-Master relationship; It contains 10 core leadership lessons. You can click on the title below to access the relevant content. May the force be with you:
10 Great Leadership Lessons from the Star Wars Series
---
After watching Star Wars Movies in Order, you can reach one of the best trailers about Star Wars by looking at the following trailer. Click here for the video
---
Trailer of Star Wars: The Rise of Skywalker, the latest Star Wars movie (April 12, 2019)
This post is also available in: Türkçe