Perhaps the best of recent times among dozens of productions about the adventures of Sherlock Holmes!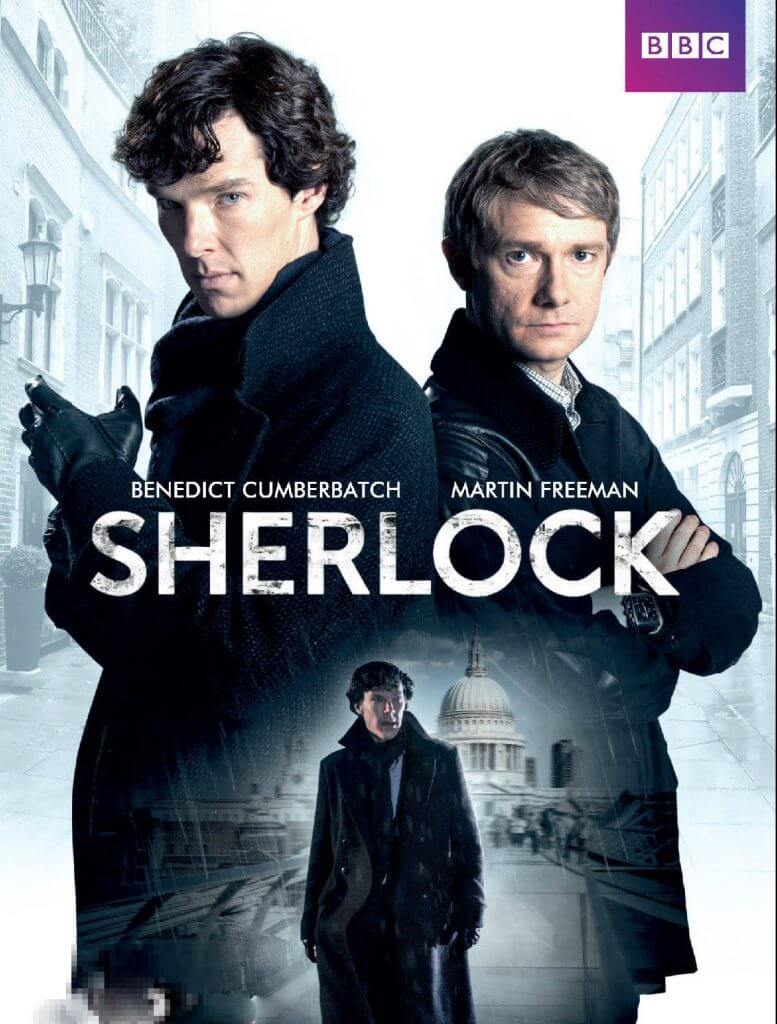 Release Date
: 2010
Creator
: Mark Gatiss, Steven Moffat
Voiced by
:
Benedict Cumberbatch
, Martin Freeman, Una Stubbs, Rupert Graves, Louise Brealey, Mark Gatiss, Andrew Scott
Type
: Crime, Mystery, Adventure
Country
: UK – USA
Duration
: Avg. Episode Length 1 hour 28 min – 4 Seasons 15 episodes in total
Original Language
: English
Production Companies
: Hartswood Films, BBC Wales, Masterpiece Theater
Sherlock Plot : With the adaptation of the screenplay adapted from the detective Sherlock Holmes stories, written by Arthur Ignatius Conan Doyle, we come across this beautiful series. Michael Hurst, Rick Jacobson, and Jesse Warn share the director's chair. This time the story takes place in the modern world. This time, Detective Sherlock, the secrets of today's London await solutions. Next to Sherlock is again Doctor Watson. In addition to the text messages, e-mails and blogs, Sherlock continues to use the old methods, that is, his own style.
Sherlock Review and Commentary
: All of Sherlock's productions and books had swept through a period. Just when said, "we're overwhelmed now," the BBC made a terrific attempt and brought out Benedict Cumberbatch's Sherlock, who lives in today's world. Thanks to both the fast flow of the series and the detail hunting in the scenes, your mind works with maximum performance. In fact, it is not possible for you to fully understand some parts if you do not give yourself away. This texture that smells like genius is what makes this series the most special. If you are a
detective
and adventure lover, you should definitely watch it.
Sherlock Awards
2011 BAFTA Television Award for Best Drama Series
2014 Emmy Award for Outstanding Supporting Actor in a
Miniseries
or Movie
2014 Emmy Award for Outstanding Actor in a Miniseries or Movie
2012, 2011 BAFTA Television Award for Best Supporting Actor
2013 Edgar Award for Best TV Series Episode
2014 Primetime Emmy Award for Outstanding Screenplay in a Miniseries, TV Movie, or Drama Special
2014 Best Music Composition for a Mini-Series, TV Movie or Special Program
2011 TCA Award for Best Television Movie, Mini-Series or Special Program
2014 Satellite Award for Best Actor in a Miniseries or TV Movie
---
Sherlock Watch Options:
WATCH ON NETFLIX
This post is also available in: Türkçe